Water Restoration: Steps to Take When Your Bathroom Floods
6/23/2022 (Permalink)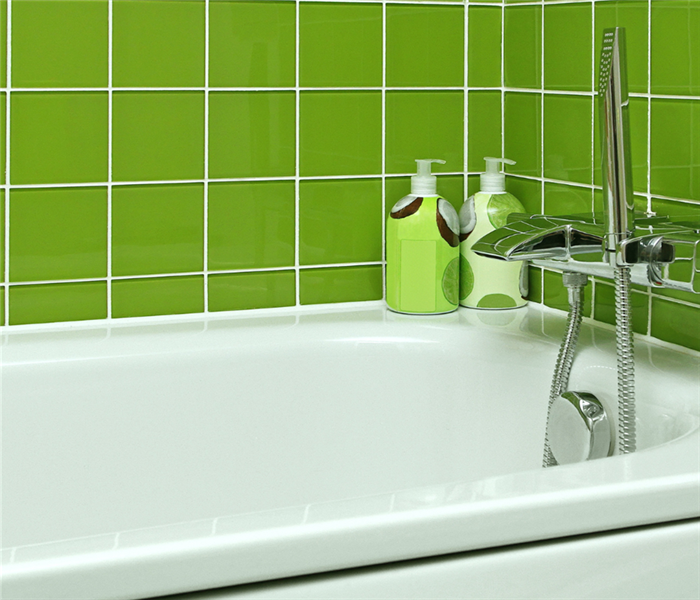 A restoration company, like SERVPRO of Citrus Heights/Roseville and Carmichael can pull out the walls if needed, remove any mold that has accumulated
It can be devastating to come home and discover that your bathroom has flooded due to a malfunctioning appliance, or because of an issue in the plumbing. While these things happen occasionally, it's always good to be prepared with the right steps to take when this occurs. In this article, we'll go over some of the water restoration steps you should take if your bathroom floods, including ones you can take right away and others that should be handled by the professionals.
Before you do anything else, turn off the water
The most common reason for flooding is a clogged drain or toilet. To cut off water flow, first try shutting off any main valves in your home. If that doesn't work, turn off the main supply valve if you can find it. Otherwise call a plumber as soon as possible.
Once the flooding stops, clean up what you can
While you're waiting for help, let as much water out of your home as possible. Use towels, rags and other household items to absorb water from carpets, floors and furniture. Be aware that anything with a grain, including wood and fabric, can mold if left wet for too long. As soon as any flooding has been removed from your home or building, work to dry it out completely.
Save any valuable items that may have been damaged
As soon as you realize your bathroom is flooding, remove any items that could be affected by water. This includes toiletries. These can be expensive items if they're damaged, and there's no need to risk further damage by leaving them in a flooded room. If it looks like a flood will continue, you may want to consider moving valuable items up higher on cabinets or shelves so they won't get completely submerged. You may also want to take pictures of your valuables before you move them so that insurance companies have records of what was moved and when it was moved; sometimes photos are necessary for filing claims.
See what caused your plumbing problem
The first step in how to deal with a flooded bathroom is, obviously, identifying what caused your plumbing problem. If it's due to a burst pipe or leaky faucet, you know you'll need repairs (and insurance should cover them). But if it's because you flushed something down your toilet that shouldn't have been flushed—like a hairbrush or paper towel—you might be able to take care of things on your own.
If there's been any structural damage, call in a professional contractor
A restoration company, like SERVPRO of Citrus Heights/Roseville and Carmichael can pull out the walls if needed, remove any mold that has accumulated and replace everything so it's as good as new. If you want to save money on labor costs, you could do some of these tasks yourself (just be sure you know what you're doing). If there are no structural issues and your bathroom is just wet from a flood or leaky pipes, makes sure you dry it out properly and watch for any mold or mildew.