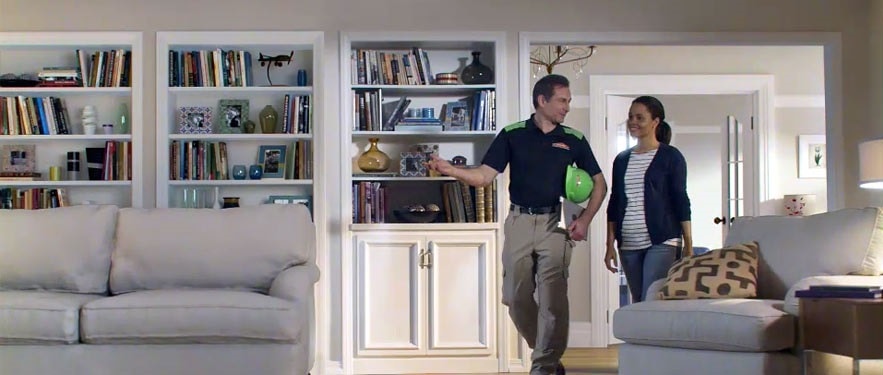 Mold Damage Emergency Tips
What you can do until help arrives
Water Tips  |  Fire Tips   |  Biohazard Tips   |  Mold Tips
Mold can be a very scary thing when found somewhere on your home or property. It can be found almost anywhere and thrives where there is moisture. Some common areas that see the effects of mold are bathrooms, garages, kitchens, and closets as they tend to be moist and dark areas. It especially thrives in dark areas and where there is very little circulation. It also can spread easily throughout because it can travel in the air and cling to new damp surfaces and multiply. Mold starts to grow in as little as 24 to 48 hours, so timing is of the essence. By the time you see mold it is already of concern, it is best to leave it to the professionals to ensure proper remediation.
Have a Mold Problem?
Call Us Today – (916) 966-2601
If you have a mold problem in your home or business, consider the following facts:
Significant mold growth can occur in 48-72 hours.
Mold may present a greater risk to children, the elderly, and anyone with respiratory problems.
A strong, musty odor may indicate hidden mold behind drywall or under carpeting.
What to Do:
Stay out of affected areas.
Turn off the HVAC system and fans.
Contact SERVPRO of Citrus Heights / Roseville | SERVPRO of Carmichael for mold remediation services.
What Not to Do:
Don't touch or disturb the mold.
Don't blow air across any surfaces with visible or suspected mold growth.
Don't attempt to dry the area yourself.
Don't spray bleach or other disinfectants on the mold.
Mold Remediation Services
If you suspect that your home or business has a mold problem, SERVPRO of Citrus Heights / Roseville | SERVPRO of Carmichael has the training, equipment, and expertise to handle the situation.
We are proud to serve our local communities:
Citrus Heights
Roseville
Crosswoods
Greengate
Sunrise Oaks
Sierra Gardens
Hillcrest
Crest Haven
Sierra Vista
Lead Hill