6 Common Reasons for Water Damage in Homes - Don't Let These Surprises Sneak Up on You!
6/20/2022 (Permalink)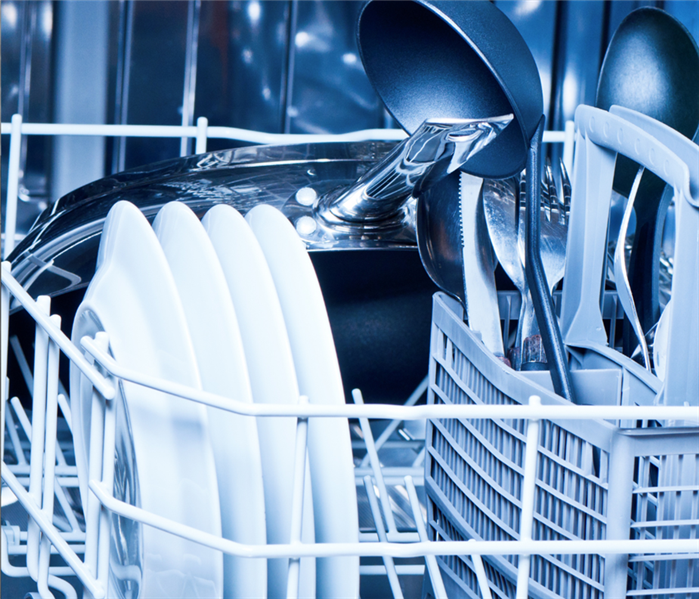 If you're noticing signs of water damage in your home it might be time to get an updated model or review for issues before a water issue occurs.
Water damage can be catastrophic, especially if it occurs in your home. The more you know about the causes of water damage, the better equipped you'll be to avoid it in the future and to quickly and effectively deal with it should it occur. Here are six common reasons for water damage in homes and some tips to help you avoid them or handle them properly if they do happen to strike your home.
1) Failing to Drain Sink Drains
A common cause of water damage is blocked sink drains. If you have a double-sink and both are working, but there's a bit of water sitting at one of your sinks then it's possible that you have a blockage. Check with your local hardware store for drain cleaners, which can remove debris from drains and get them flowing freely again. A good idea is to also buy drain rods which can unblock stubborn problems if all else fails.
2) Clogged Drains
Drains have a tendency to get clogged up with hair and dirt, which can lead to water backup and damage. It's important to regularly clean out your drains and make sure there isn't anything lurking inside. Even when you do clean them, make sure they are not clogged. When you discover a clog, take care of it right away.
3) Bathtub Faucets that Leak
When it comes to small bathroom sink or tub faucets, they can be a problem area. If you live in an older home, it's likely that your bathtub faucet is over 20 years old. While that's not uncommon, these fixtures have a limited life span of about 20 years. What may start as a small drip can turn into a large leak quickly, resulting in thousands of dollars worth of damage—or worse.
4) Obstructions Causing Foundation Leaks
As time goes by, you may find your foundation drains starting to experience leaks. This could be caused by objects that have fallen into them and are blocking your drain lines. Take a close look at your foundation drain lines, and take note of any items that could have found their way down there. Be sure to remove any obstructions quickly before they can cause expensive water damage to your home's structure.
5) Leaky Roofs
A leaking roof can cause a lot of damage over time. The wood around a leak will rot, and lead paint can be ruined by water. If you spot water stains that appear to be making their way from your ceiling to your floor, it might be time to call a professional. They'll check for leaks and fix them as soon as possible.
6) Outdated Appliances
A home appliance is any machine or device that's meant to do a job around your house. So, not just washers and dryers but also dishwashers, air conditioners, dehumidifiers, ventilators, etc. If you're noticing signs of water damage in your home – mildew-like mold growing around an old dishwasher for example – it might be time to get an updated model or review for issues before a water issue occurs.